On Tuesday, February 22, 2022, members from our association who make wooden toothpicks presented this old and almost forgotten rural task on the Planet TV. 
Journalist Maruša Novosel first asked Vice President from our association Jožica Zabukovec about this work and its history then talked about the details of the production (from wood preparation to drying and packing toothpicks) with Ančka Andolšek, Jana Feguš, Joža Koprivec, Janja Senčar and Slavka Virant, while they diligently "turned" their special crooked knives during the filming.
There is more in Trobla.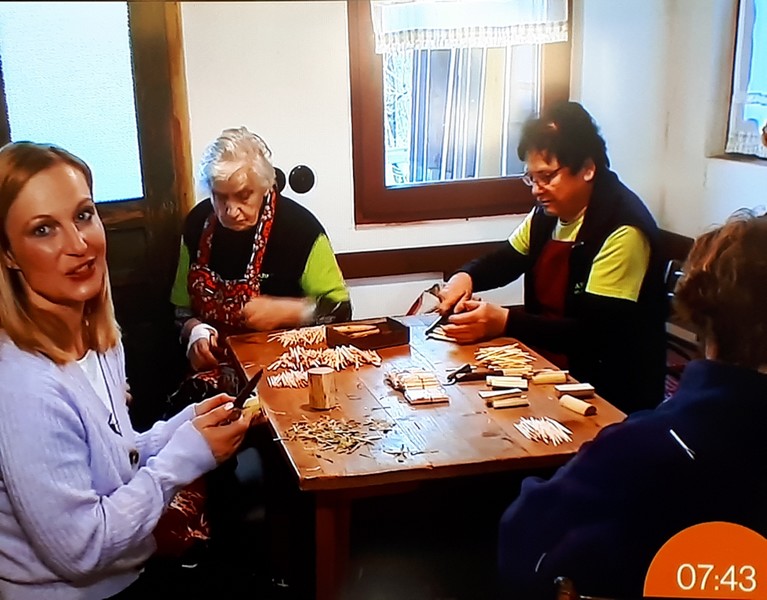 Title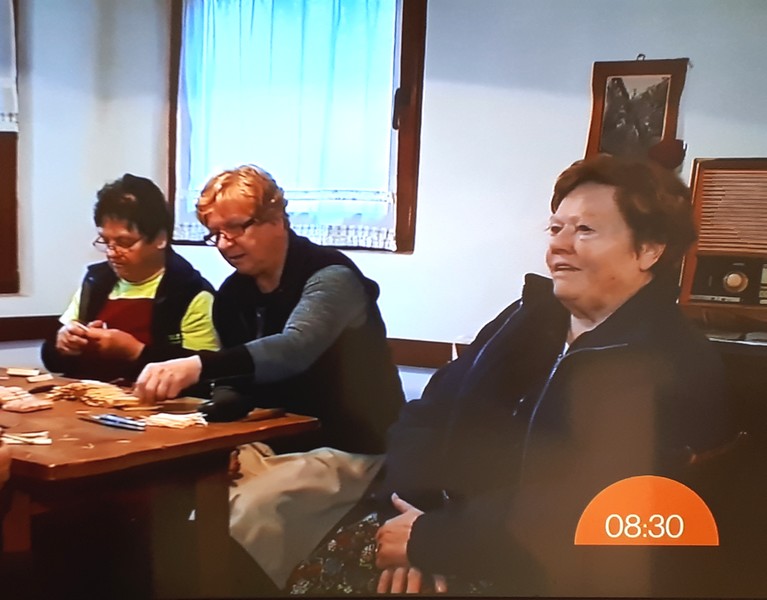 Title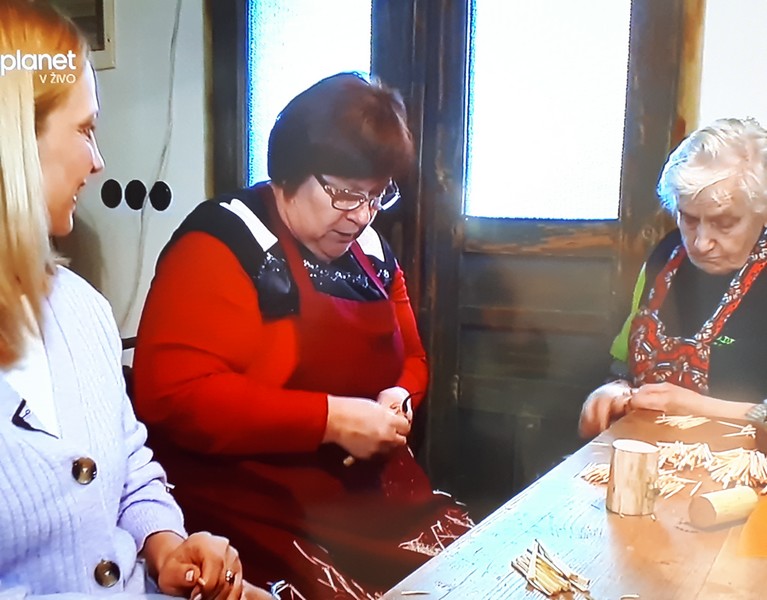 Title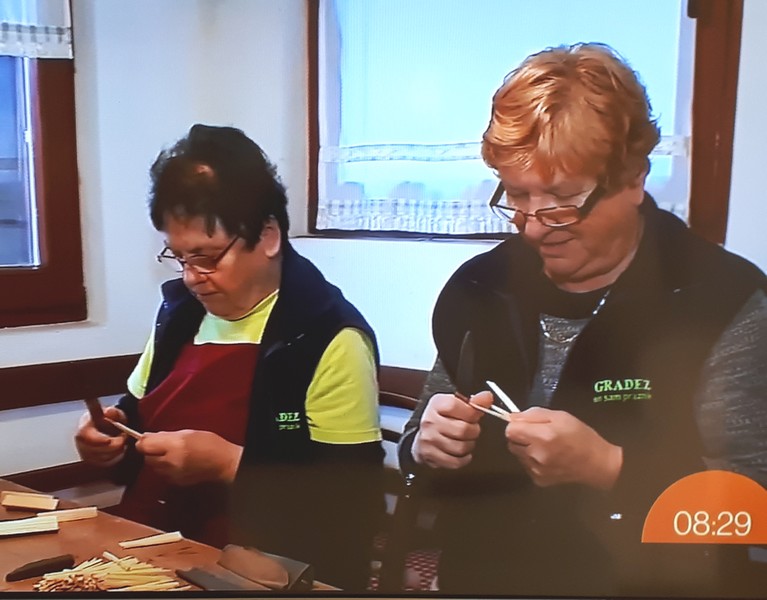 Title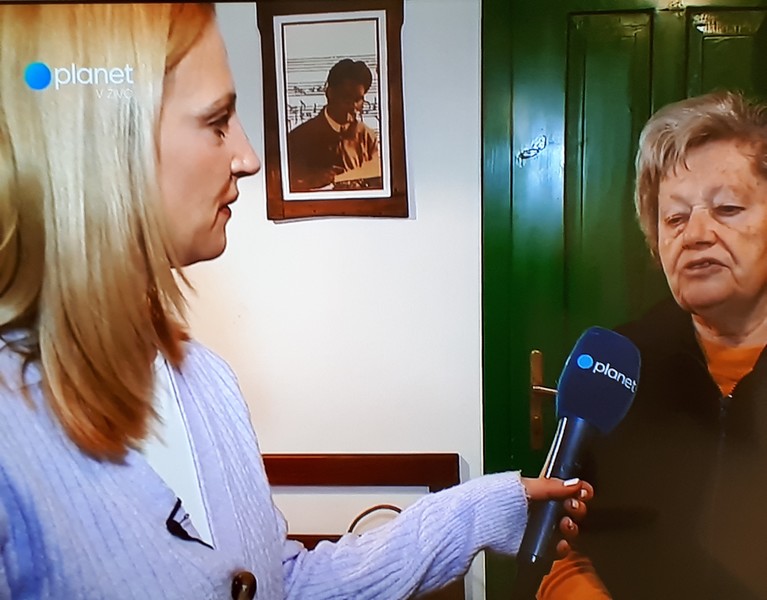 Title