Do you know why our dried fruit doesn't have a bright colour but instead looks dark? Because it is dried ecologically in a traditional way without harmful additives! The proof is the annual sampling - look at Offer - Fruit drying.
Our fruit drying house with brick built stove for drying is a unique example of a preserved technological and cultural heritage. It works in a traditional way, the same as it worked at the beginning – more than 80 years ago. This is presumably the only fruit drying house in Slovenia that is still being used.
It was built in 1938 after the Turjak association for fruit and gardening had planted orchards. Later the fruit drying died out, but in 2003 the fruit drying house was renovated with the help of local people and the finances that we were given by the municipality.
The renovation started at 2018 as well, the drying house was given a new roof – a steeper one – and a new chimney, we are also planning to build a memorial room next to it (shown in the picture below). You can read more about new plans in Trobla.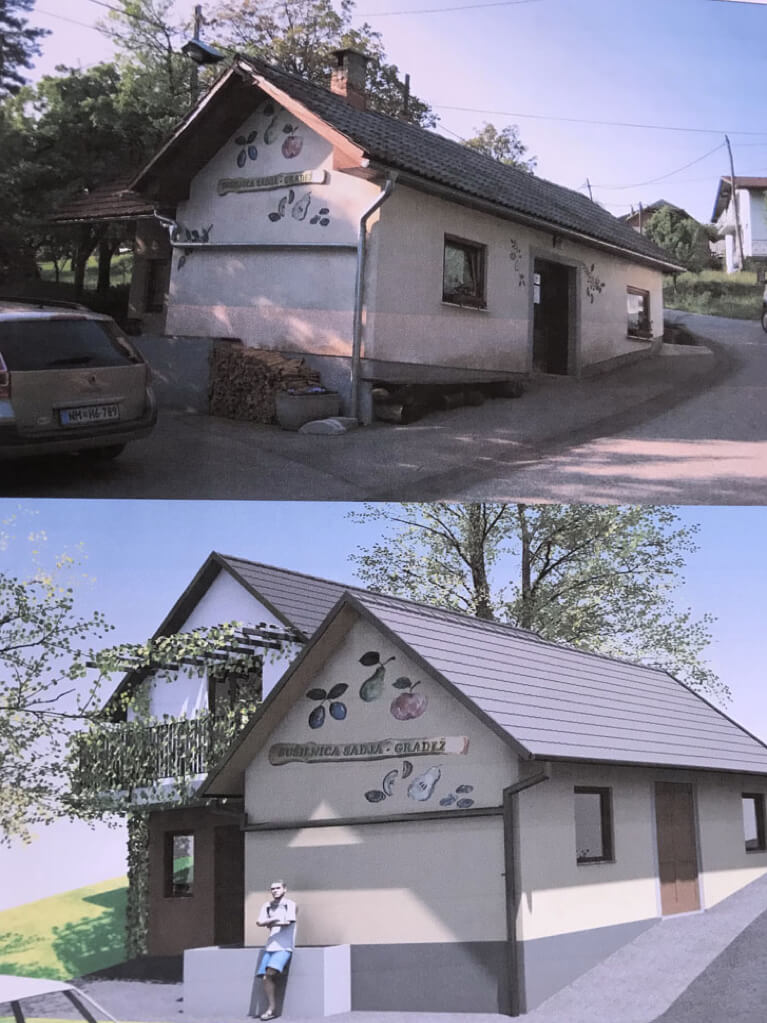 How do we dry the fruit?
The fire place is arched, five pieces of fire wood, which are a meter long, have to be put inside every four hour, so that the temperature stays the same. To prevent the fruit from cooking or the sugar in fruit to caramelize, there needs to be a constant coming of fresh air, while the humidity is blown out.  
How do we prepare the fruit?
Healthy apples, pears and persimmons are cut, plums and some pears are dried whole. They are placed onto 12 wooden planks. Each type of fruit demands its own temperature and takes its own time to dry. Every 12 hours the fruit needs to be sorted and the planks moved. Dried apples are called »krhlji«. And what are »krhljak« and »krhljevka«?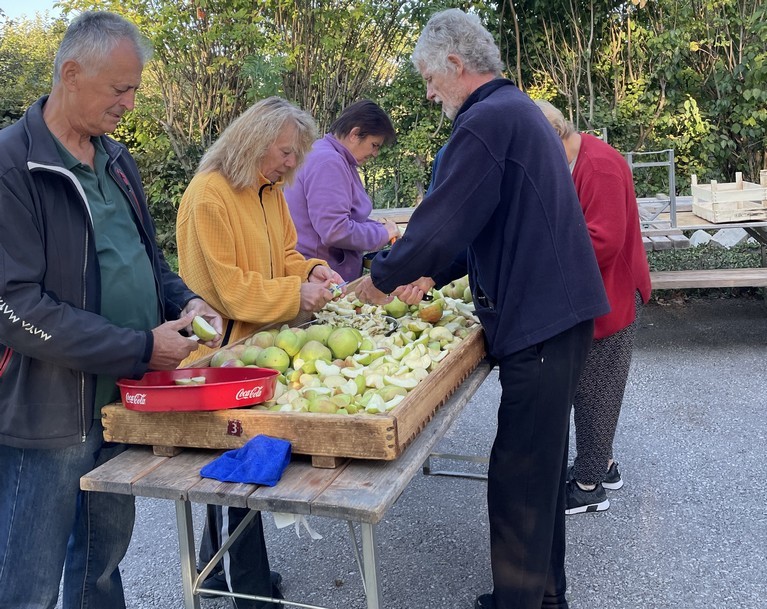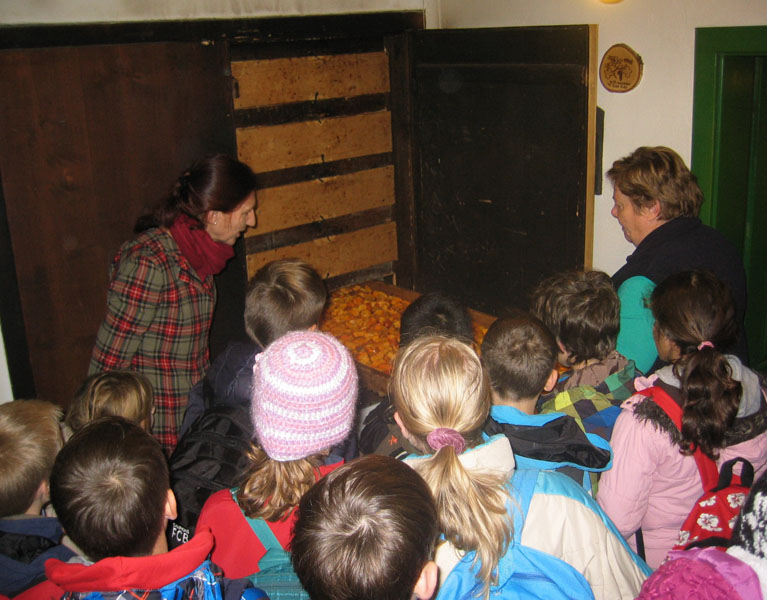 Title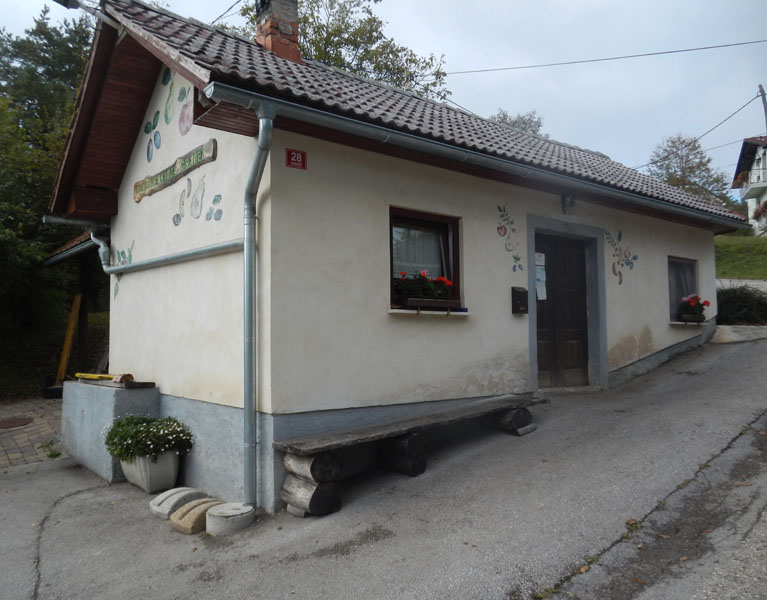 Title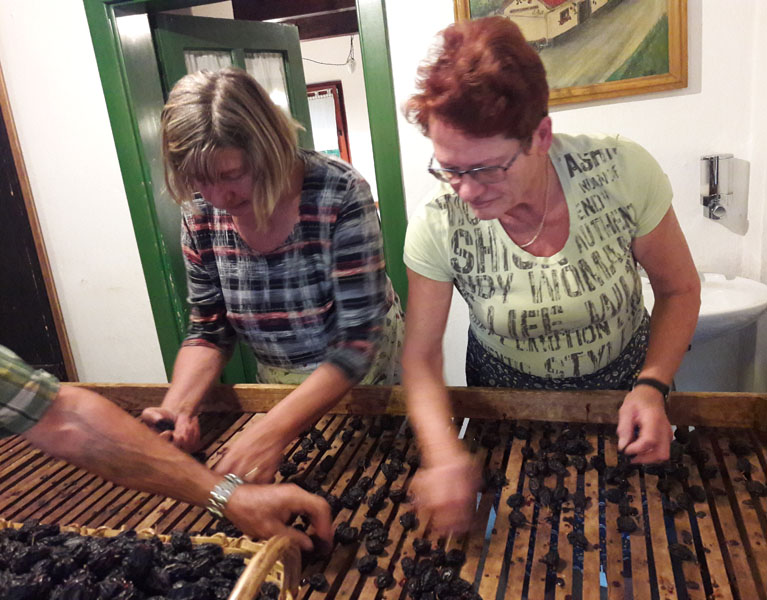 Title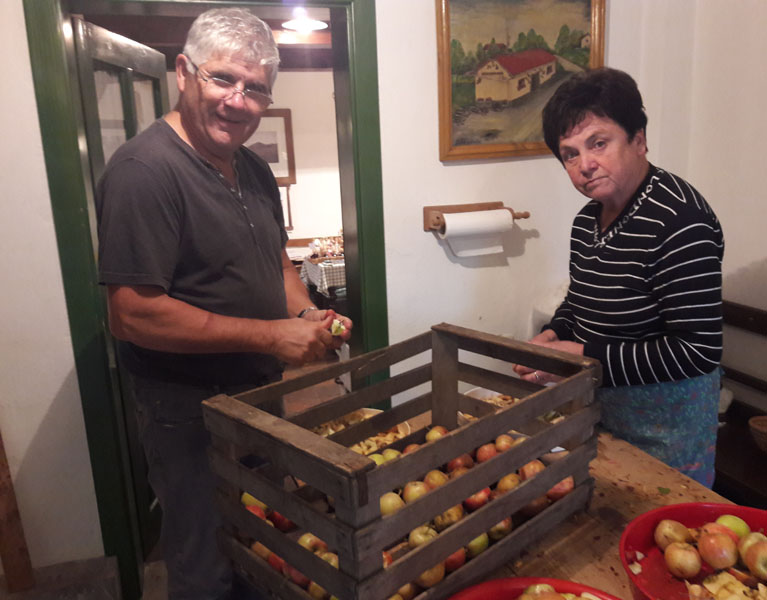 Title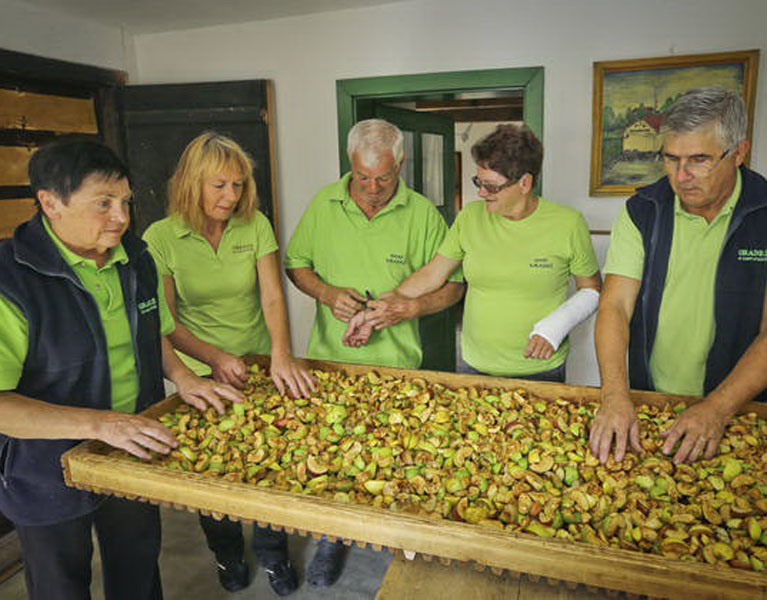 Title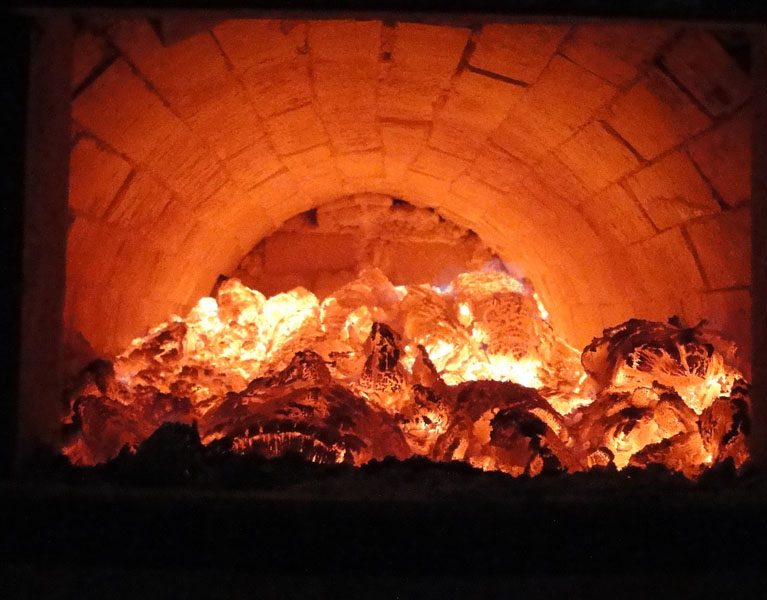 Title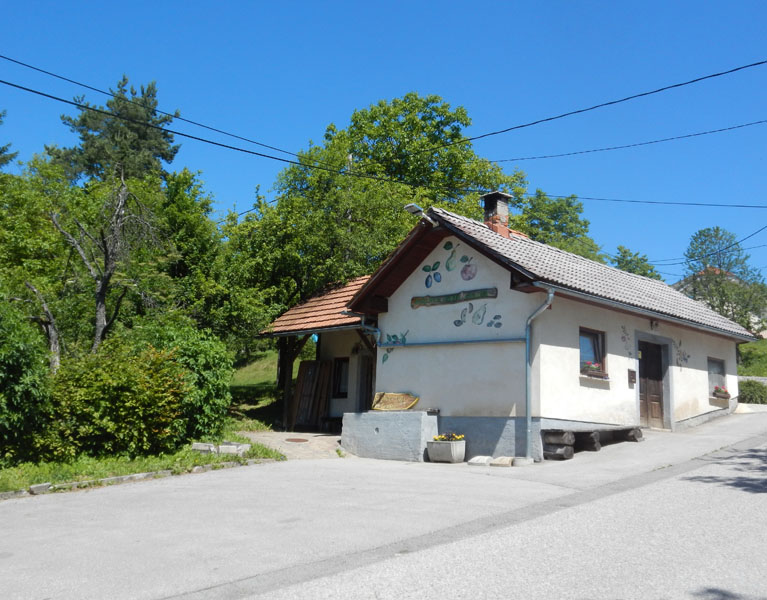 Title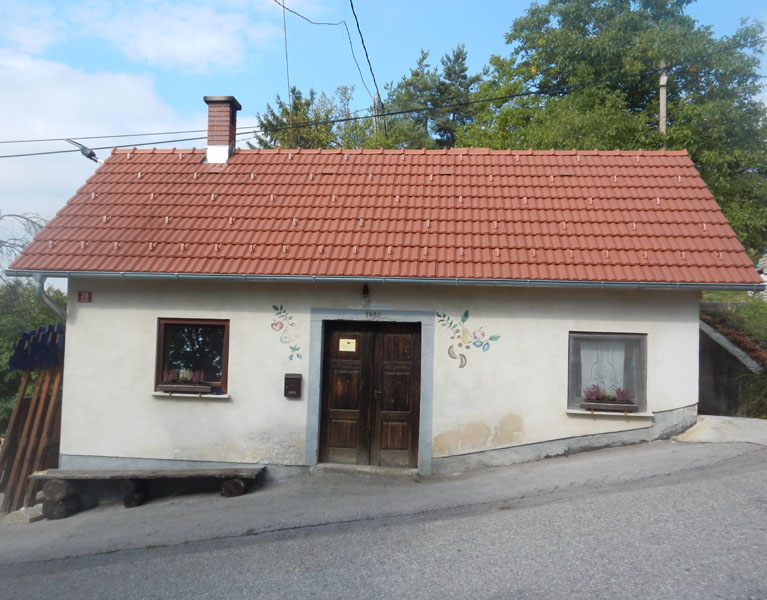 Title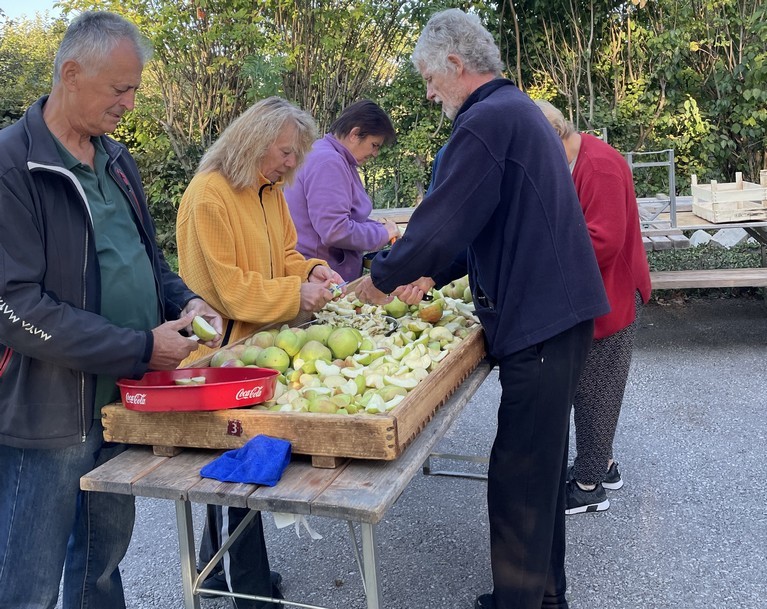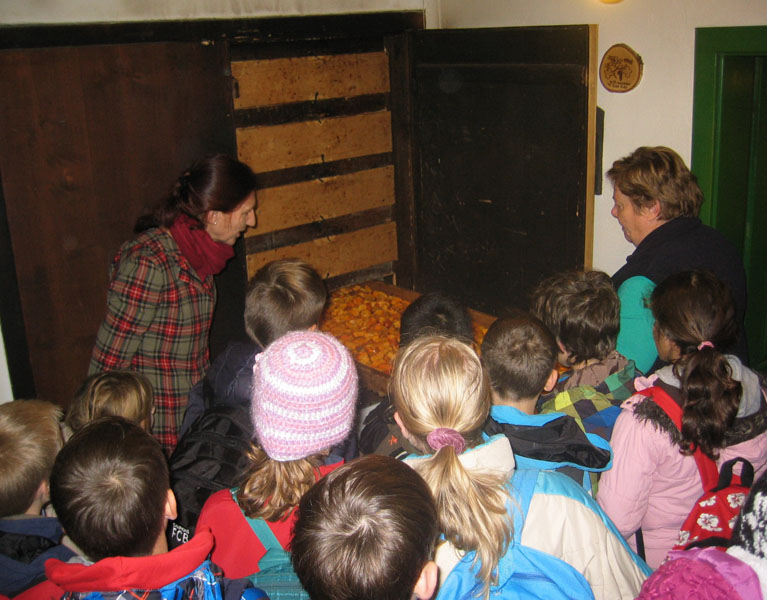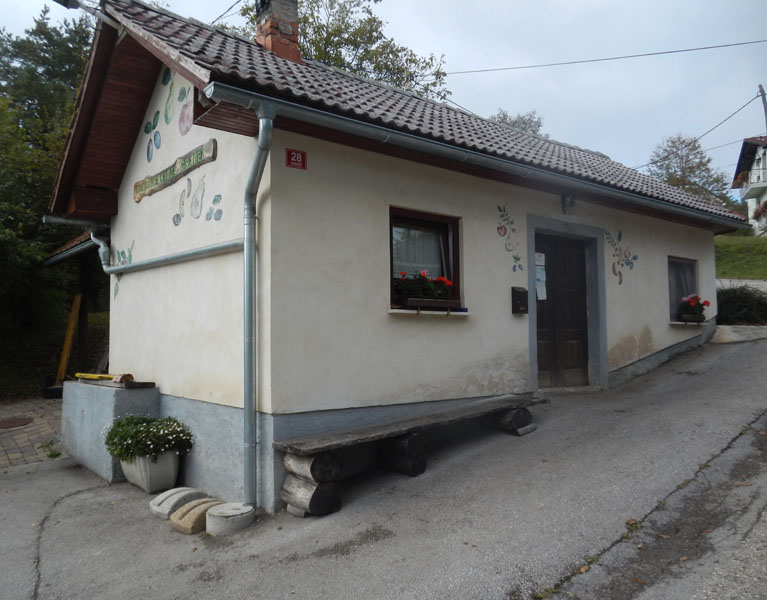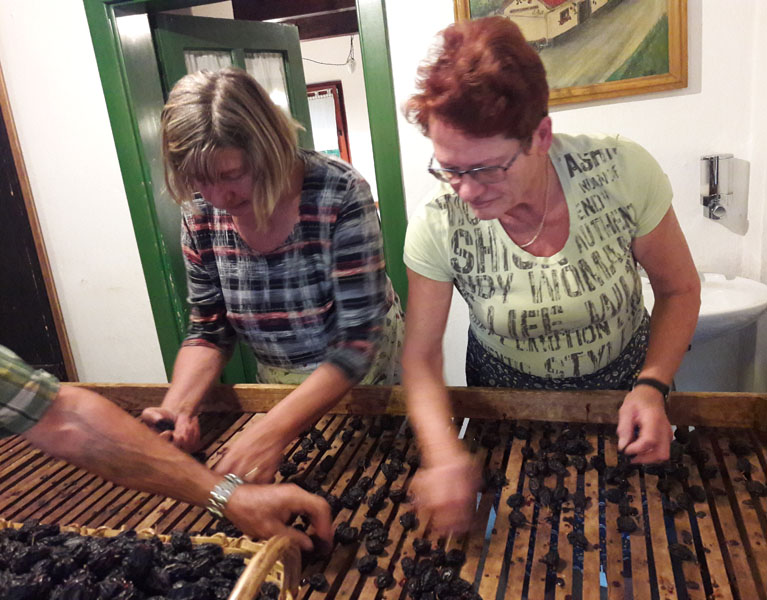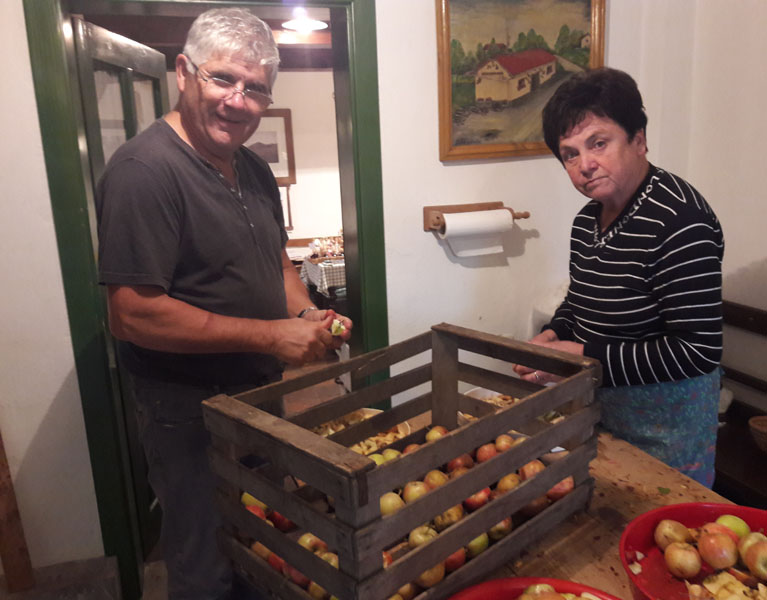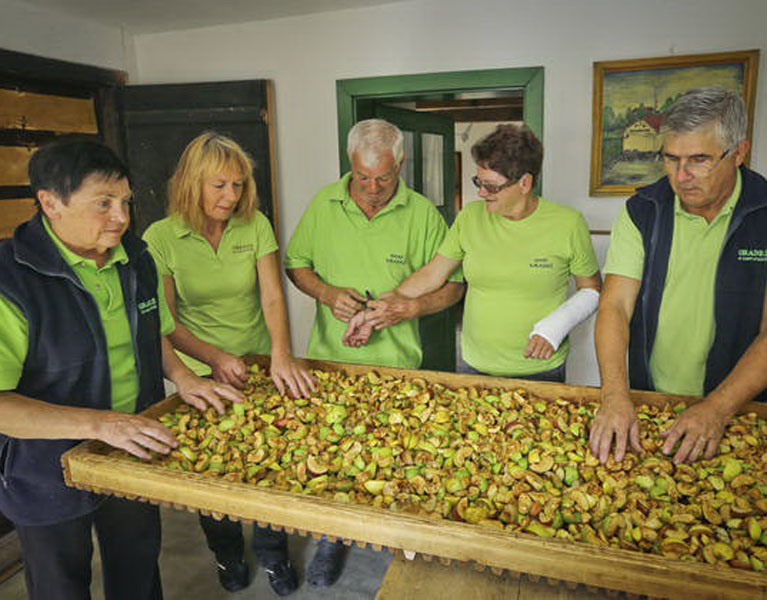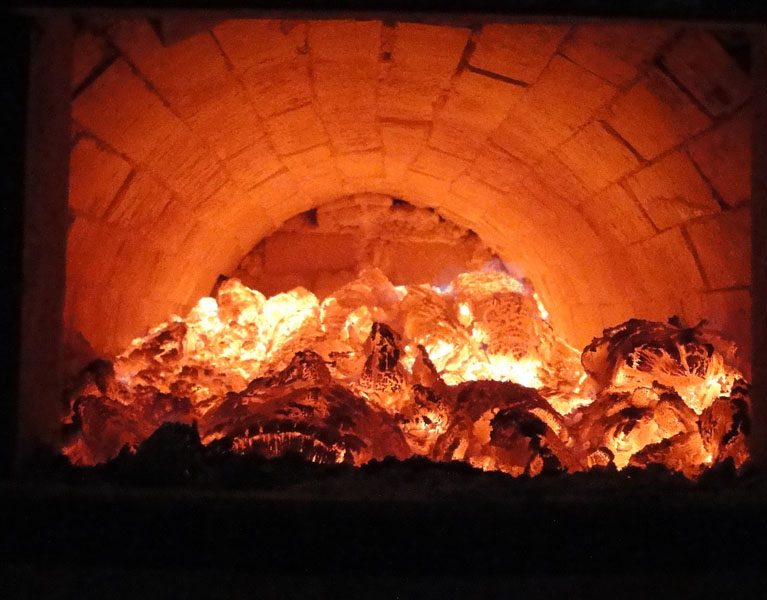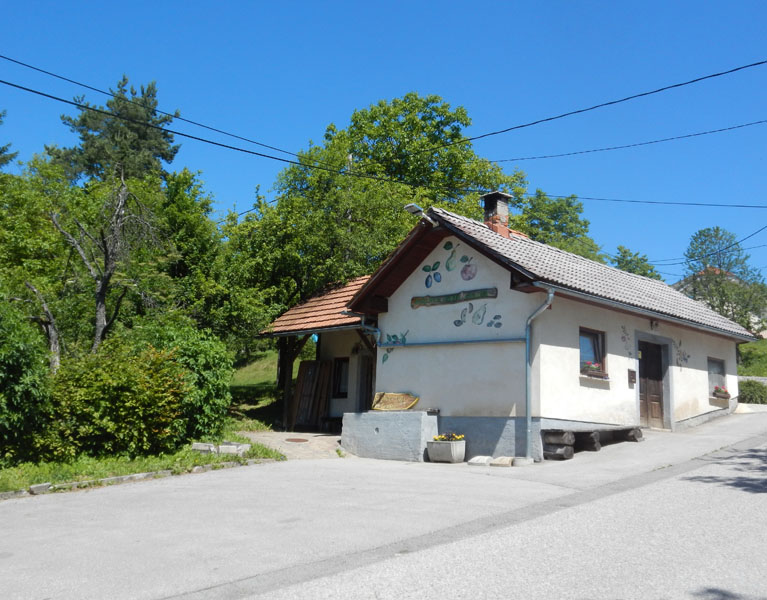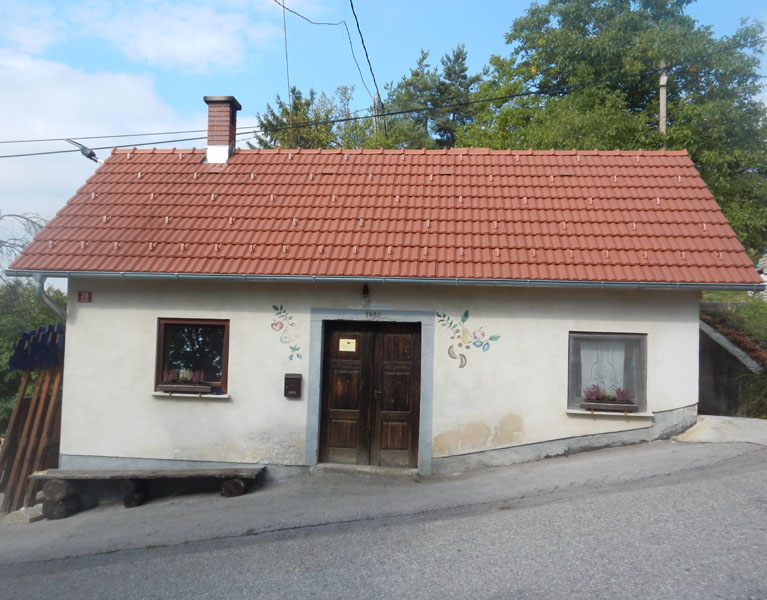 VISIT US AND HAVE A LOOK AT THE DRYING HOUSE - YOU WILL SEE AND KNOW ALL THE DETAILS AND ALSO BE ABLE TO TASTE THE FRUIT IN ALL DIFFERENT SHAPES.
The advantages of fruit which is dried in this way:
It is perfectly healthy, without preservatives and other additives
no humidity means no microorganisms
dried fruit stays fresh up to three years
if dried fruit is cooked the taste of fresh fruit is brought out again
Do you want to dry your own fruit ecologically? – Call us!