On April 24, after several years, despite uncertain weather forecasts in Gradež, the members of our association again organized the Celebration of spring (Green George).
In the morning, members of the Painter's society Ljubljana and three members of the art section at UTŽO Velike Lašče created in the village. You will be able to see their works on 14 or 15 May between 10 am and 7 pm at Turjaški grad.
The event started at 2 pm, when the participants gathered in front of the fruit drying room, where we were first greeted by the president of the association Lojze Senčar. To begin with, the spring song was sung by members of a folklore group from Račna, then led by member Boris Zore we walked through the meadows, the orchard, past the field for organic millet, to the lookout hill Nebes and through the upper part of the village to its center. Along the way we were accompanied by the sounds of Miha Merljak's guitar, we also sang a few songs. The former president of the association Boris, as usual, passed on his rich knowledge of the village, its heritage and past customs and the mission of our association.
At 3 pm, the instruments of the Vevče Paper Wind Orchestra sounded in the center of the village, followed by a dance by a folklore group from Račna. Our youngest Krheljčki, led by Petra Jakob Merljak, were singing the songs Sinička se je usedla (The smal bird sat down), Pleši, pleši črni kos (Dance dance black bird) and Žabe (Frogs).
When a special song was also sung to Green George, he led us through the villageby music of wind orchestra. By the fruit drying room, all the performers were treated to a feast prepared by members: goulash and our traditional desserts - porridge "potica" and men's "potica". Visitors were also able to buy some home-made delicacies on the stalls. Unfortunately, the participation was not great, as it rained in many places and we were also sprinkled with a few drops during the event.
You can read more in municipal paper Trobla, including a summary of a conversation with artist Ljudmila Turk and visitor Nevenka Murgec.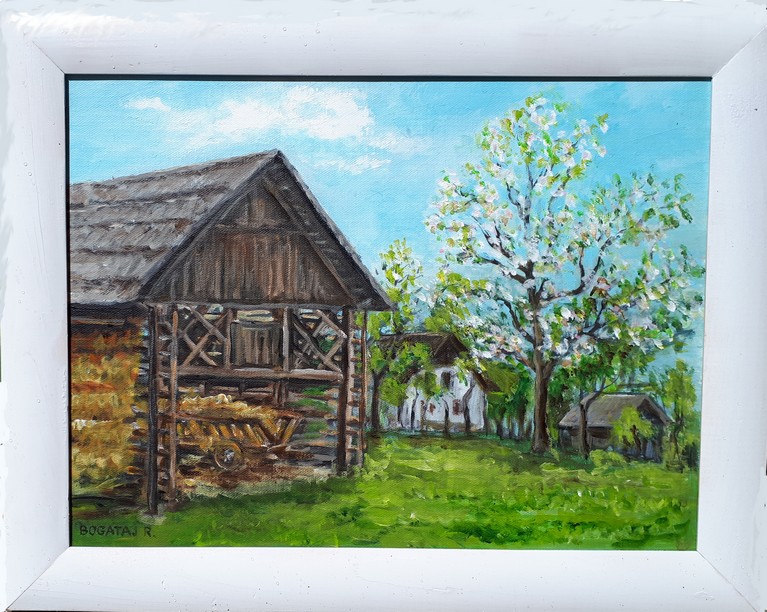 Title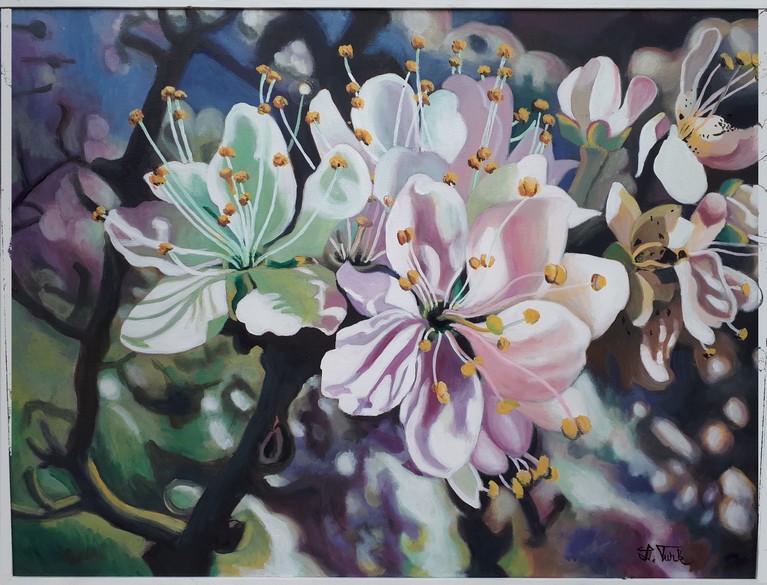 Title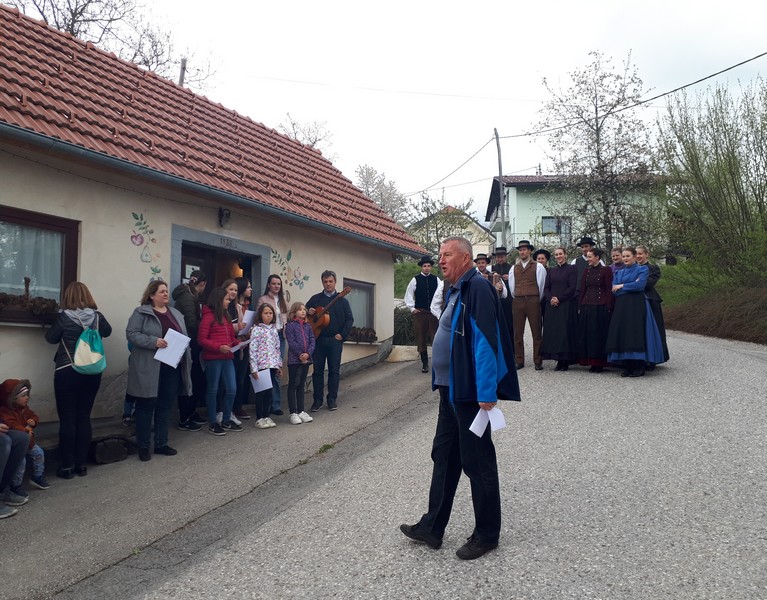 Title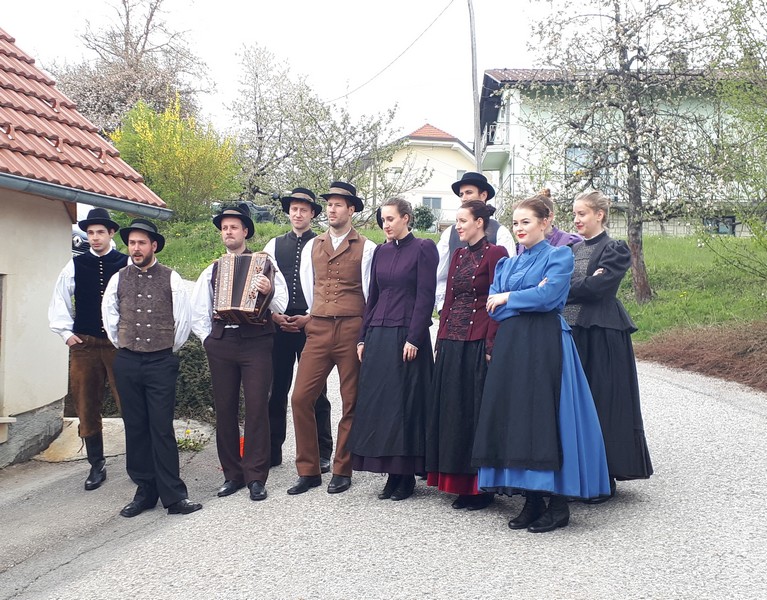 Title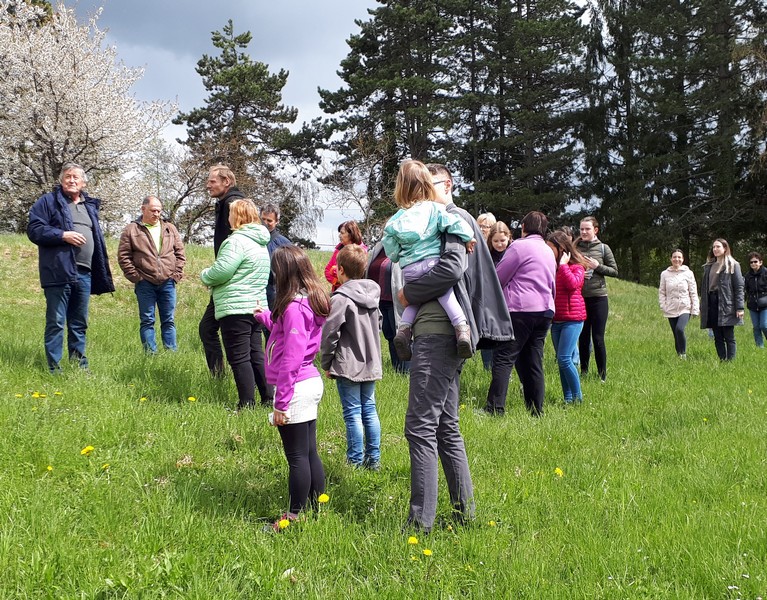 Title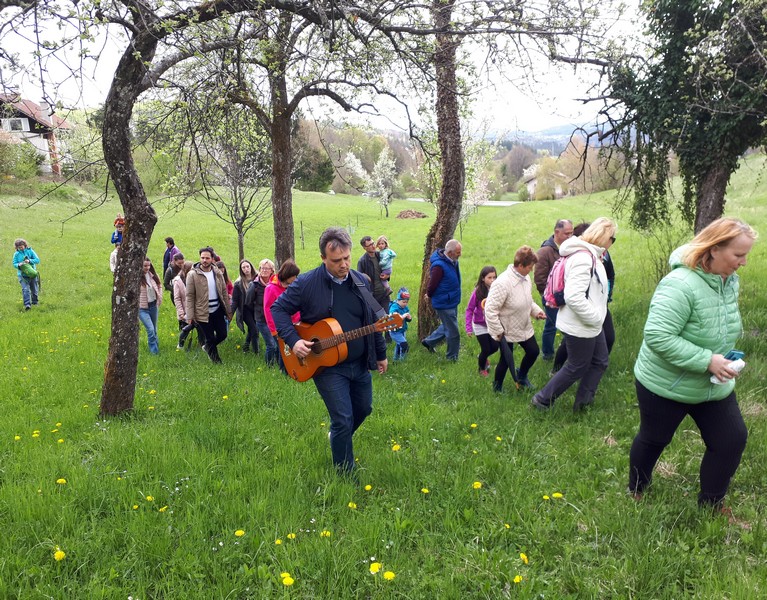 Title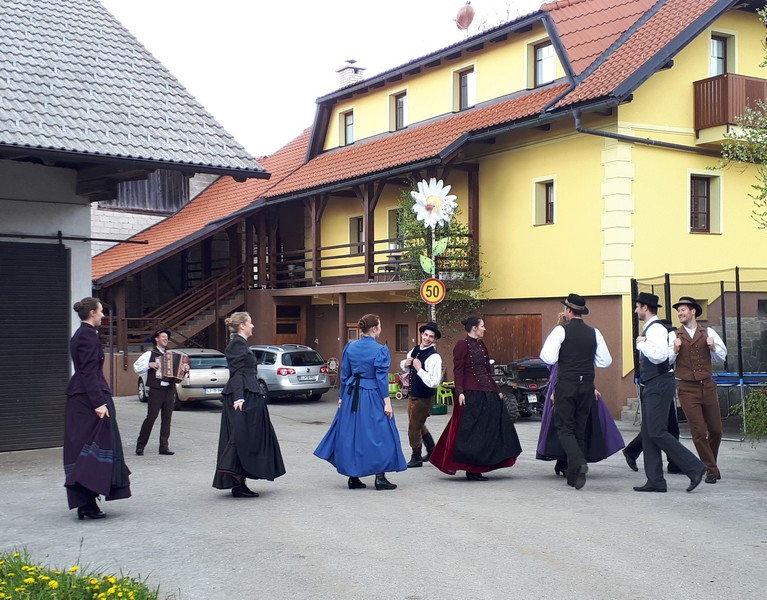 Title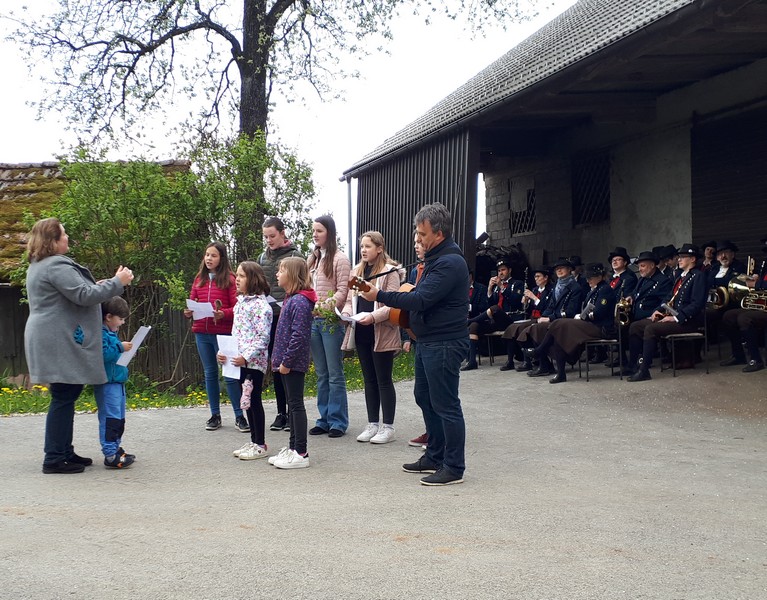 Title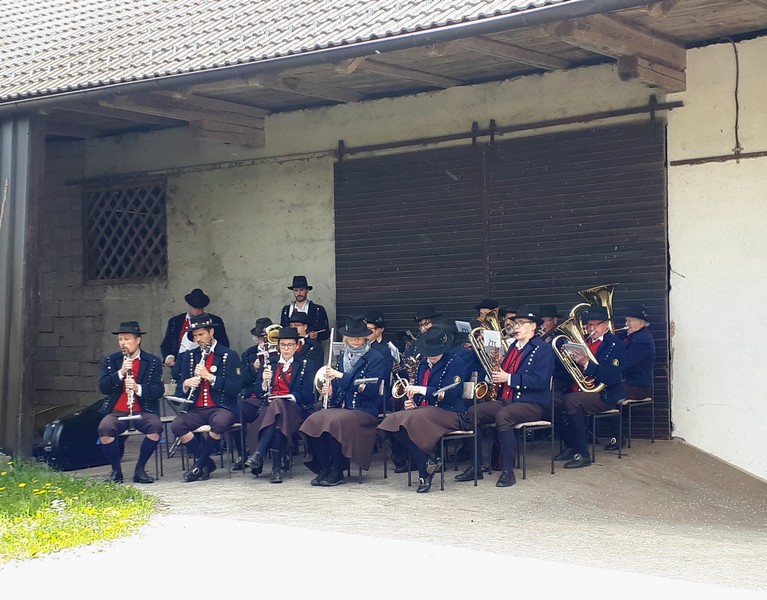 Title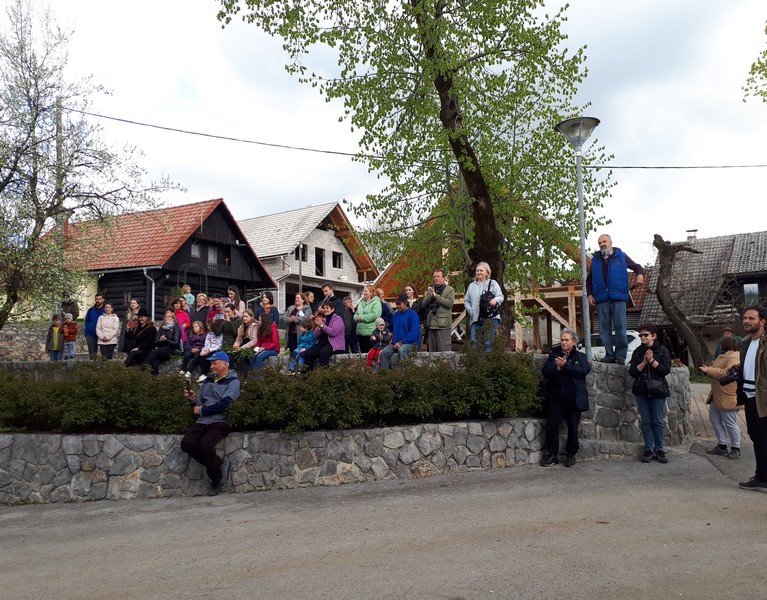 Title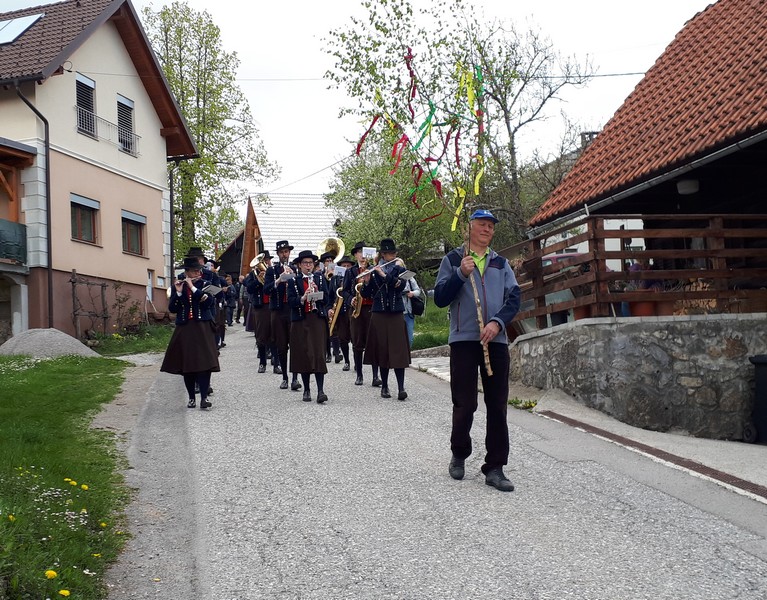 Title