Due to all known health restrictions, we canceled our main event, but on September 20 we organized a March through Trubar's birth parish. As the Celebration of spring was also canceled, we invited members of Likovniki Ljubljana (painters) and local artists to the autumn painting colony, which, although in smaller numbers, gladly attended.
As usual, the hikers gathered at 9 am in front of the Dom Turjak. After the greeting of President Lojze Senčar, the hikers, who gathered more than 70 of us, signed the census for preventive reasons. For a fee, they were able to secure a snack prepared by our members in Gradež at the time.
The guides made sure that our "snake" fairy was stretched out enough that no distracting masks were needed. The route went to Rašica, where the municipal guide Andrej Perhaj Adl explai in the open airned the importance of the former mills and sawmills, then we continued to Škocjan. Guide Andrej Jakob said a few words about the history of the parish and the church st. Kancijan in which Primož Trubar was baptized.
After seeeing the church and resting a bit, the last ascent to the top of Gradež was waiting for us. As they walked through the village, they were able to see individual village sights and artists working outdoors. At the dryer house, they refreshed themselves with a divine mushroom stew and apple strudel.
Many of them did not take part in the march for the first time, some of them have already been to our other events. They were extremely satisfied with the hike, the weather, the atmosphere and, of course, the entertainment. The paintings created at this autumn colony were on display at the Dom Turjak.
More about the hike is in Trobla.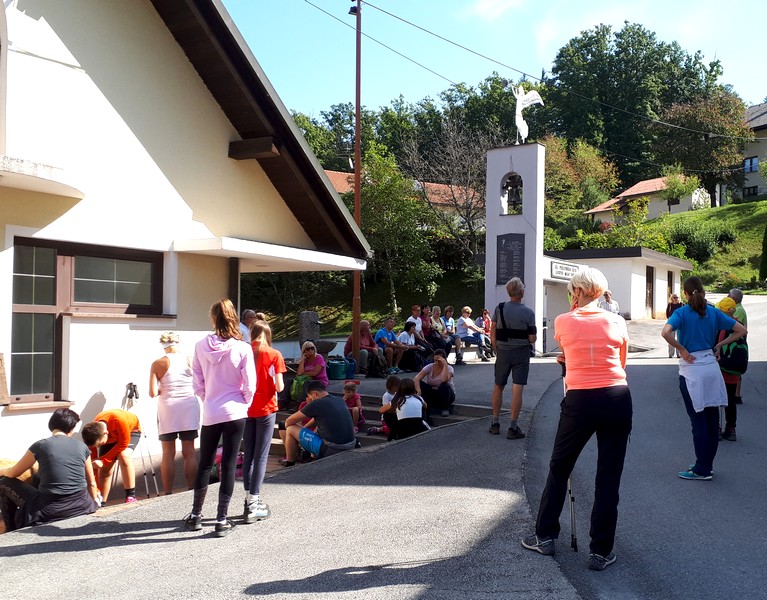 Title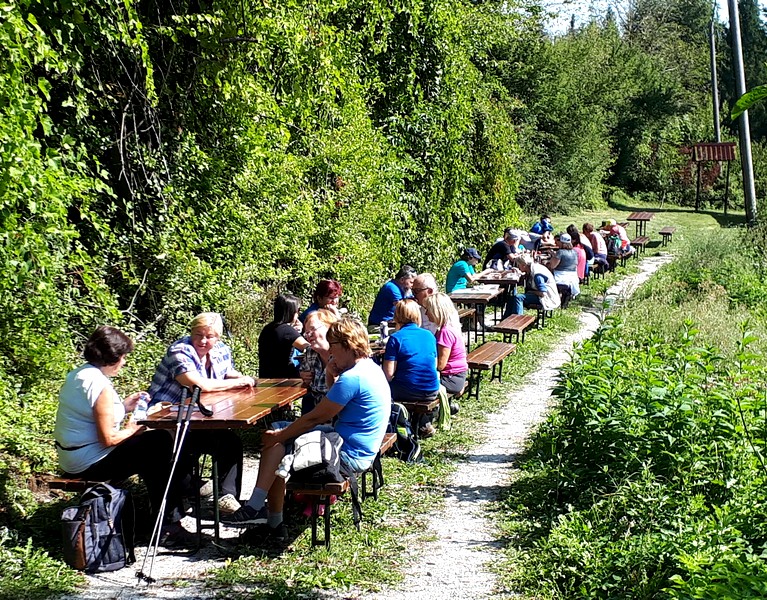 Title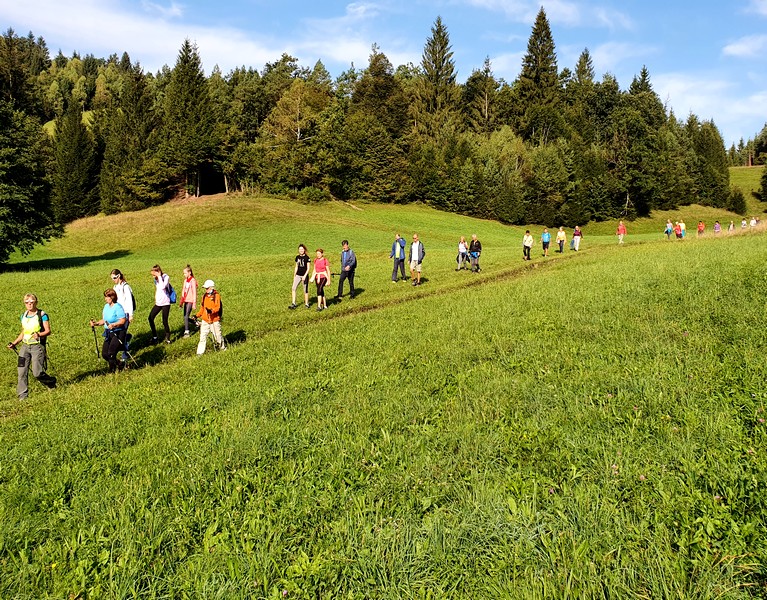 Title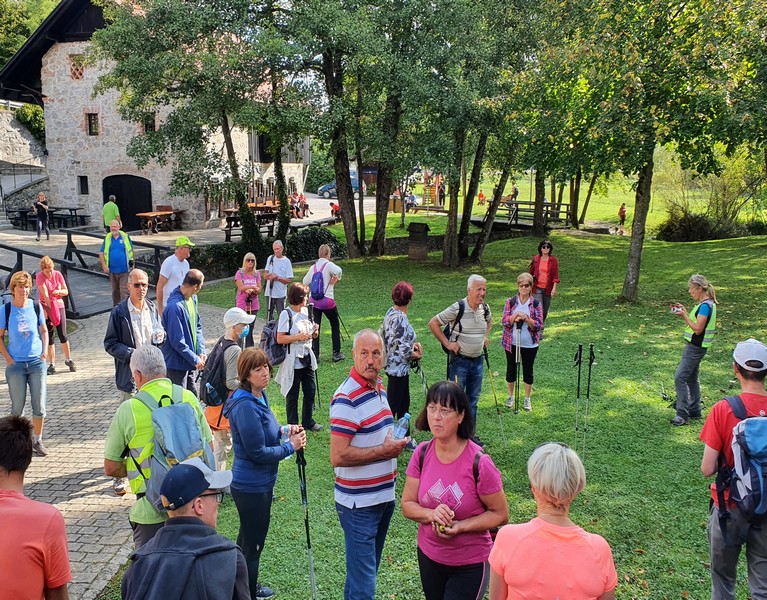 Title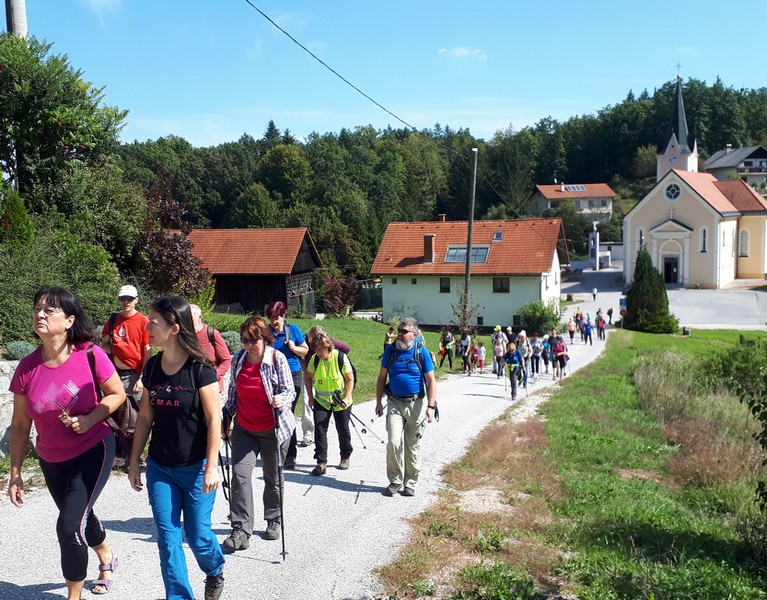 Title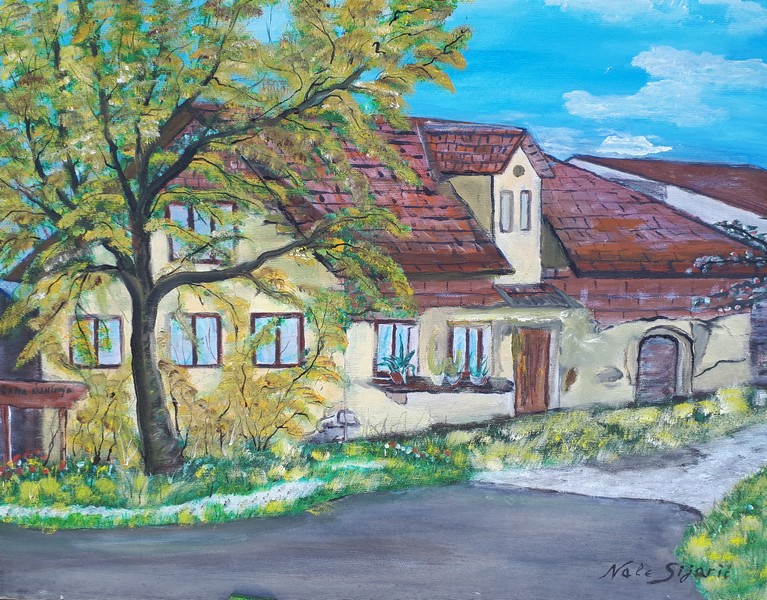 Title